Thursday Evening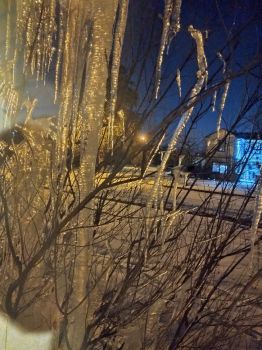 Why are you reporting this puzzle?
Still below freezing but we'd gotten enough sun that the big melt had started, THANK GOODNESS!
Friday afternoon we FINALLY got back above freezing after 252 hours below freezing, a record for here. I was one of he lucky ones, I only lost cable, landline & Internet. A lot of folks here lost water & electricity. Thankfully, I have no pipe damage, the kiddos & I had natural gas and electric and the water stayed dripping. These are the icicles from the edge of the roof to the plants.