Indi enjoying a quick dip in the Tyne!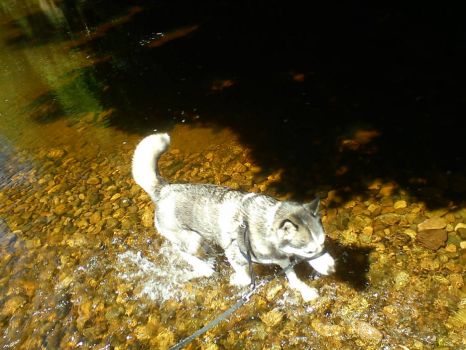 Why are you reporting this puzzle?
Took this on our Tuesday morning walk. It was gloriously warm & sunny, so we went to a shingly patch on the river where I can stand while she gets to go in the water. She can't be let off the lead, so this is ideal for us. You can't see from this, but the current is drawing down in the direction of her leader, she had to push her way across a couple of patches!