Nate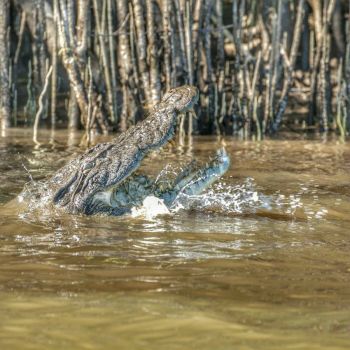 Why are you reporting this puzzle?
Not sure our vegetarian celebrities and fans are going to appreciate this and we know the vegan celebrities are going to absolutely hate it! Nate first made headlines when she declared she'd hatched at the wrong temperature and she was really a he ,formerly known as Kate. Today he's speaking out about his protein packed diet. "I say no to carbs and well it works for me" He's stated that he maintains his godly physique by keeping a no-grain-or-processed-food diet – essentially, a paleo diet without the veges." Can someone say YUM? " I still struggle with these homospien rules and have complained many times to our director on set about them unfortunately he can't do anything about it, so we aren't allowed to eat dog or cow, but I can't really tell the difference its just meat to me ' . ' Oh and there's recently a new rule that we aren't allowed to eat dead fish thats sitting at or next to the boat ramp". One thing I can say to all those homospiens out there you sure love you're rules and it's hard for us to keep up with them, if I can offer some advice to you all perhaps don't leave scraps in my lounge room and keep your dogs out of my home...." "Its just so hard to resist ". Be croc wise in croc country.
How do you follow a puzzle?

When you follow a puzzle, it means you receive notifications about new comments on the puzzle.