Browser Asked to Leave His Home.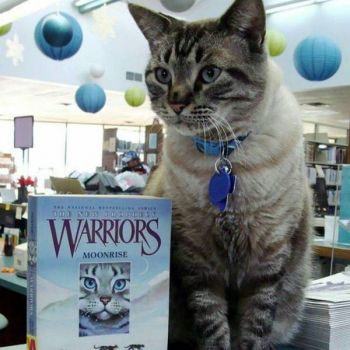 Why are you reporting this puzzle?
Library Cat is Being Taken Away from the Place He Calls Home After 6 Years. It all happened after a city employee complained to the city council that they weren't allowed to bring their puppy to work, but also pointed out the fact that Browser was allowed to stay at the library. But he has a job..he catches the rodents.

Despite "an outpouring of support for the cat", the White Settlement City Council voted to evict the cat.
How many accounts can a person have on Jigidi?

1 account; or 2 if you have a creative need for a second account - but this requires transparency in your profile descriptions that you hold both accounts. To trust each other and interact with our shoulders down and hearts soft, we all must know with whom we are communicating.

Read more about what to do if you have more than one account on Jigidi.