The hungry hordes....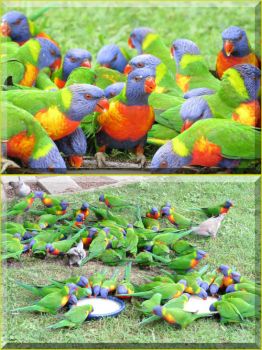 Why are you reporting this puzzle?
Lorikeets by the dozen!!! I was about 2.5 metres away from them - sitting on the lawn.
Taken in the back garden 2 days ago.

They almost need webbed feet - we've had 75mm - 3inches - of rain in the last 24 hours - and more is on the way!!!

Brisbane, Australia.