Trenčín castle, Slovakia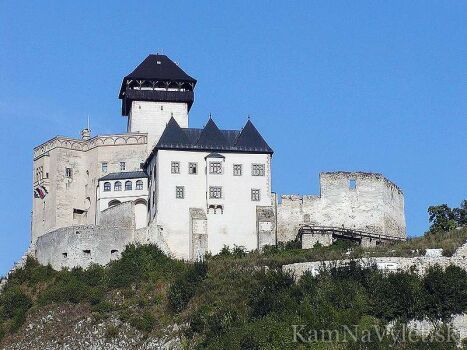 Why are you reporting this puzzle?
Dominant of the city of Trenčín and the whole Považie. Together with Spiš Castle and Devín Castle, Trenčín Castle is one of the largest castles in Europe.

From time immemorial, trade routes connecting the area of northern Hungary and Central Slovak mining towns with Bohemia, Moravia, Silesia and Poland have been guarded. The beginnings of the castle date back to the 11th century, when it consisted of a residential tower and a rotunda, the remains of which you can see in the upper courtyard. At the end of the 13th century, the castle became the property of Matúš Čák, who owned almost 50 castles and became the legendary lord of the Váh and the Tatras. From the highest tower of Matúš there is a beautiful view of a large part of Považie.