Spot and Varg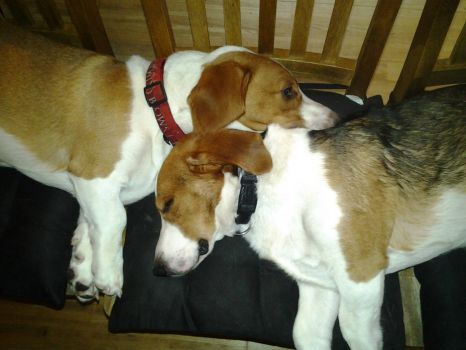 Why are you reporting this puzzle?
Spot on the right with black collar and Varg with red collar are our furry dog-babies. Spot turned 10 last November, Varg will be 7 in April. They are of the breed Drever, or Swedish Dachsbracke. The breed can look a little bit like Beagle, but the Drever is usually not as square, and a bit longer from nose to tail. They are hunting-dogs and the breed are typically used for deer-hunting, but also for rabbit and fox.

Varg likes the birds, too - but a bird-dog he ain't!
How do you follow a puzzle?

When you follow a puzzle, it means you receive notifications about new comments on the puzzle.