On My Rounds In Outer-Bonga...........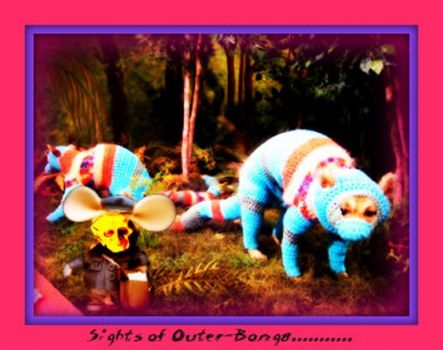 Why are you reporting this puzzle?
Strange as it may seem, I often get lost when delivering mail to the more remote regions in
Bonga-Bonga...........Yesterday was one such occasion, and I found myself face-to-face with the
rarely seen 'felinus crochetus bugosii' more commonly known as 'the warm pussy'.......
These wild animals are unique to Bonga-Bonga, and legends abound regarding their origin......The
most common being that there was once an abandoned woollen mill in the area and the warm
pussies made it their home, surviving the harsh winter by feeding on the balls of wool therein......
over the years, evolution saw to it that the pussies came to be born enveloped in a colourful skin of
wool, and, though all the balls of wool have long since been eaten, the survival of the species is
assured, as they simply feed off each other........
Isn't nature wonderful?.......