Sign of Spring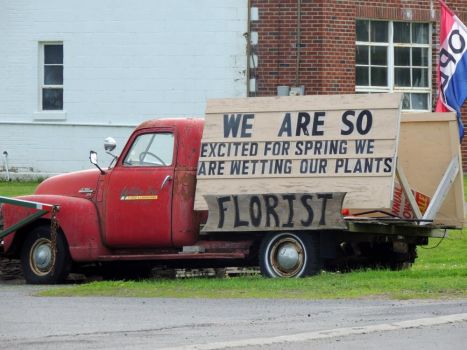 Why are you reporting this puzzle?
Passed this florist today and saw this old truck in their yard (no sign). It reminded me of this sign they posted in May 2014, and I thought I'd re-post it out of optimism.

Temp today never reached 40°F, and it snowed most of the afternoon. Forecast tonight and tomorrow night is 28°F, but then it should (according to forecast) finally start warming up!