Going on a Bear Hunt.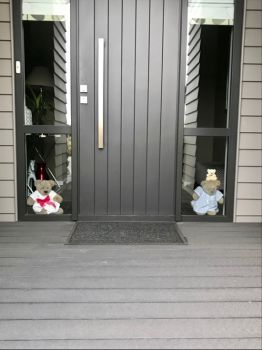 Why are you reporting this puzzle?
'We're going on a bear hunt, we're going to catch a big one — what a beautiful day, we're not scared' In NZ we, like many of you, are in lock down but we are allowed to go out for walks so long as we keep to our physical distancing. To help entertain the children people have been encouraged to put teddys in their windows for children to 'spot' while on their walks. This is our front door.