Theme - Stamps & Coins. Missing Colour
Theme - Stamps & Coins. Missing Colour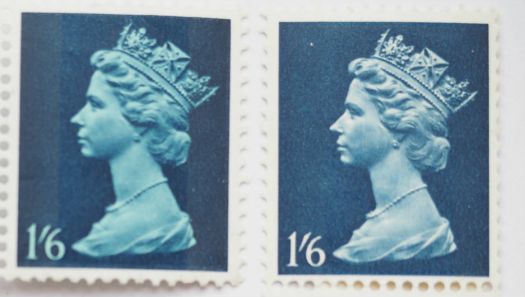 Why are you reporting this puzzle?
I bought these back in 1969 or 1970. I had a friend who went out to Nigeria and it cost 1/6 to send an airmail letter.
It was only when I had two of the six stamps I had bought that I realised they had not been printed with the turquoise over colour!
There is a block of four for sale (not on ebay) for £145!!