March Virtual Party (Mar21P01) - All Are Welcome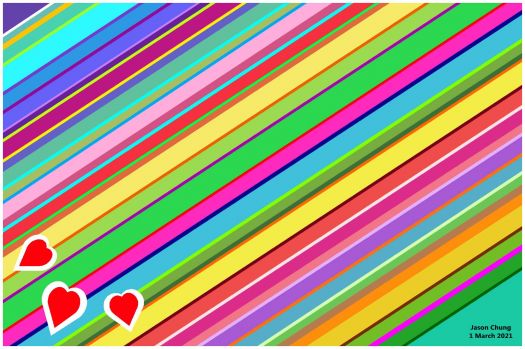 Why are you reporting this puzzle?
"If you restore balance in your own self,
you will be contributing immensely to the healing of the world."
- Deepak Chopra


Dear Friends, Jigidiers and Guests,

For March 2021, I am hosting a virtual party in Maui to celebrate all happy occasions in the month of March - birthdays, wedding anniversaries, etc.

I selected Maui as our vacation spot because of its excellent weather at this time of the year and also for our friends who are residing in the northern hemisphere to enjoy a Hawaiian trip away from the cold.

Feel free to invite your friends, whom you would like to enjoy this party with, by tagging them to this puzzle as everyone is warmly welcome to this event.

There are various kinds of activities that we can take part in while we are in Maui :

- Lounge and soak up the sun on Maui's beautiful beaches :

- Wailea Beach located at Maui's southwest coast - Its relatively calm waters are great for swimming, snorkeling and relaxation . It is clean. Its sand is tawny coloured and palm trees line the area. There is a paved walkway that links the shoreline to the hotels, shops and restaurants.

- Kaanapali Beach - located in northwest Maui is a good place to sunbathe, snorkel and surf. It is a resort area with hotels, restaurants and an open-air shopping centre (Whalers Village).

Napili Beach - This crescent-shaped beach has much calmer waters compared with those of other Maui beaches. We can swim, paddleboard, boogie-board and snorkel here.

- Snorkeling - We can see colourful fishes, 5 different types of sea turtles and beautiful coral formations of Maui's reefs. Good snorkelling locations are Kaanapali Beach, Ulua Beach, Honolua Bay and the crescent-shaped Molokini Beach (which is reachable only by a boat tour).

- Visit Maui Ocean Centre - an aquarium and oceanography centre located in Maalaea. This large tropical reef aquarium has exhibits of coral reef habitats - sea turtles, sharks, and humpback whales.

- Travel on the Road to Hana (scenic Highway 360) and delight in East Maui's beautiful coastline. We will travel through lush rainforest and see cascading waterfalls. It is a truly beautiful and incredible drive with lots of winding curves.

- Join Pineapple Farm Tours.

- Have a game of golf at one of the island's many golf courses.

- Enjoy Sunset Dinner Cruises which offer tropical gourmet dinners, great wines and original Hawaiian music.

- Learn about Maui's history and culture - We can visit the Valley State Park, Banyan Tree Park and the Old Lahaina Luau. The tiny Banyan Tree Park, located near the courthouse and the harbour in Lahaina on Maui's northwest coast, has one of the largest banyan trees in Maui. This park hosts Art in the Park on every second and fourth weekend of the month. During this time, we will find a variety of local artists sellling paintings and handmade crafts.

On your way to Maui, while flying on the Magic Carpet, you would have enjoyed a bird's eye view of the incredible sight of this beautiful island from the air. You had a glimpse of the dormant Haleakala volcano, rain forests, stunning waterfalls, different coloured beaches, cliffs and valleys.

The Magic Carpet flies you to a virtual seafront resort hotel. Aloha, my friends. Welcome to Maui. Your Virtual Personal Butler will assist in checking you to your room, and will attend to your requests.

When we are all gathered at the Grand Ballroom of the hotel, we will be handed a glass of fine champagne for toasting to the birthday boys and girls and wedding anniversary couples.

The birthday and wedding cakes are ready for cutting and distribution to the guests. Let us raise our glass of champagne and wish all the March babies and wedding anniversary couples Happy Birthday, Happy Wedding Anniversaries and may all of them be blessed with Happiness and Good Health throughout the year. Cheers :-) Kāmau :-)

Cjnola will be celebrating her birthday with us this month. "Happy Birthday, Cjnola. May you enjoy Good Health and have an Abundance of Blessings." Cheers :-) Hau'Oli Maoli Oe (Happiness towards you) :-)

For lunch, the Virtual Chef and his virtual assistants have prepared a sumptuous buffet of food found in the island of Maui. They may represent local food and food from other countries as well as cuisine that is a fusion of Hawaiian and other cultures. Taste his virtual food and we will discover his amazing culinary talent that went into the creation of food using only the Freshest Seafood, Freshly Picked Vegetables and Fruits, Farmfresh Produce as well as Organic and Free Range Meats.

For our vegan and vegetarian friends, there is a Healthy, Salad and Soup Bar.

For folks who like sushi, there is a Sushi Bar.

For dinner, we will be attending a Luau where Traditional and Authentic Hawaiian Food will be served.

Now let me introduce you to some of the food that the Virtual Chef has skillfully and lovingly prepared for our lunch.

APPETIZERS :

- Ahi Tuna seared to your liking. The dipping sauce is just wonderful.

- Beef grilled till tender, accompanied with a delicious sauce.

- Seafood Cakes made with Lobster, Crab and Scallop, accompanied with Relishes and a fabulous Japanese Inspired Sauce.

SOUPS :

- Hawaii's Oxtail Soup - nourishing and soothing. Tender oxtails are slow cooked in a savoury broth with Ginger and Spices (Star Anise and Bay Leaves). A classic local dish.

- Maui Onion Soup - A Pacific version of the classic French Onion Soup with ingredients like thinly sliced Maui Onions, Bouquet Garni (Parsley, Bay Leaf and Thyme), Black Peppercorns, Kosher Salt, Wine, Stock and even Cognac. Yummy.

- Portuguese Bean Soup - A popular Hawaiian soup. Key ingredients - Ham Hocks, Linguiça (Portuguese Sausage seasoned with Garlic and Paprika), Kidney Beans, Potatoes, Carrots, Cabbage, Herbs and Portuguese Spices. It is a hearty soup. Simply delicious.

MAIN COURSE :

- Mahi-Mahi - Fish sauteed in Garlic and Butter on a hot skillet. A marinade of Honey, Lemon Juice and Sesame Seeds is then poured over the cooked fish.

- Mouth-watering Freshly Grilled Seafood.

- Grilled Beef.

- Roasted Chicken.

- Rack of Lamb.

- Hawaiian Pulled Pork or Kalua Pig which has been simply seasoned with coarse Pink Hawaiian Alaea salt. It is yummy. Just spoon the meat on a warm bun. Side dishes - Coleslaw, Pineapple Chunks, Poi (Mashed Taro Root). Hawaiian Style Barbecue Sauce is available.

- Saimin - a delightful presentation of Japanese, Chinese and Filipino influence over this piping hot bowl of Soba Noodles cooked in a Dashi base garnished with Damaboko, Diced Green Onions, and Pork. Additional Toppings are available - Char Siu, Sliced Spam, Sliced Egg, Shredded Nori and Chinese Dumplings.

- Manapua (Steamed Buns Hawaiian Style) filled with a choice of local Hawaiian or Asian ingredients. We can select a savoury Manapua with fillings of Kalua Pork , Curried Chicken, Boiled Eggs or we can have a Manapua with a sweet filling like Sweet Bean Paste or Okinawan Sweet Potato.

- Coconut Shrimp.

- Tequila Shrimp.

- Fish Tacos.

DESSERTS :

- A cup of Hawaiian Shave Ice - A scoop of Vanilla Ice Cream and Adzuki Bean Paste are placed at the bottom of the cup. Shavings from a block of ice fill up the cup and then Flavoured Syrups are poured over the tiny ice shavings. Sweetened Condensed Milk is then drizzled over the top of the ice shavings for a little extra richness. Or, we can request for a Drizzle of Honey over the shaved ice. Toppings of Guava, Pineapple, Kiwifruit, Banana, Berries and Mango are available.

- Hula Pie - Whipped Cream forms the base of this dessert. Macadamia Nut Ice Cream is then scopped onto a Chocolate Cookie Crust. A layer of Cooled Chocolate Fudge is scooped over the ice cream. Hot Chocolate Fudge is then poured over the top of this dessert. Finally a topping of Toasted Macadamia Nuts is sprinkled over the Hot Fudge.

- Chocolate Macadamia Nut Pie

- Banana Cream Pie

- Pineapple Macadamia Nut Cheesecake

- Premium Ice Cream. Available flavours are Chocolate, Adzuki Bean, Green Tea, Strawberry, Mango, etc. We can drizzle Chocolate and/or Caramel Sauce over the Ice Cream to make it into a Sundae with toppings of tropical fruits (Mango, Guava, Pineapple, etc) and Macadamia Nuts.

DRINKS AND BEVERAGES

- Blue Hawaiian - A tropical Cocktail made with Rum, Blue Curaçao, Coconut Cream, and Pineapple Juice. It is garnished with a Slice of Pineapple and a Maraschino Cherry and served in a chilled highball glass.

- Lava Flow - A Coconut-based Drink consisting of Strawberries blended with Light Rum and Dark Rum which is then poured into a tall glass. Pureed Banana, Pineapple Juice and Coconut Cream is then poured into the Strawberry Mixture and we will see the first mixture creeps slowly up the sides and over the glass like lava. The 2 distinct layers of colours and flavours will flow and combine as we drink. This is an authentic Hawaiian drink. It is fun and it tastes very good.

- Mai Tai - Some of its ingredients are Maui Pineapple Rum, Grand Marnier, Coconut Rum, Dark Rum and Syrup. Lime Wedges, Pineapple Wedges and Orange Wedges are used for muddling. Lime Wedges are used as garnishes.

- Mojito - Rum, Fresh Lime, Pomegranate Juice, Orange Curaçao, Mint and Sugar mixed with Soda Water. It is served over ice in a highball glass. It is a refreshing drink.

- Fresh Fruit Juices

- Fruit Smoothies

- Coffee and Tea

After lunch, we may join some sightseeing tours, visit places of interest, participate in sports activities or just rest and relax at the hotel's pool, etc.

All the ladies will find that a Hula Long Dress, Floral Lei Necklace and Bracelet and a Fresh Flower Hairpin have been waiting for them at their hotel room. The gentlemen's personal butler will present them with a Hawaiian Shirt and Floral Lei Necklace. In the evening, we will all be ready for dinner at the beautifully lit and decorated beach in front of the hotel.

For dinner, we will be having Luau (Lūʻau) which is a Traditional Hawaiian Party or Feast).

Some of the Authentic Hawaiian Food that we will be enjoying will be :

SALAD :

- Potato Salad

- Uala (Hawaiian Sweet Potato)

APPETIZER :

Poke (Diced Raw Fish which is a Native Hawaiian Cuisine).

MAIN COURSE :

Chicken Long Rice, Kālua puaʻa (Succulent Hawaiian Roast Pig), Squid Lūʻau (Traditional Native Hawaiian Food - consisting of Squid, Taro Leaves, Coconut Milk, Garlic, Water and Hawaiian Salt), Chicken Lūʻau, and Lau Lau (Pork and Butterfish in Taro Leaf) which comes with a side of Macaroni Salad and Rice.

SIDE DISHES :

- Lomilomi Salmon (a Hawaiian Side Dish consisting of Fresh Tomato, Shredded Salmon, Sweet Maui Onions and Scallions). It is always served cold.

- Poi (a traditional Polynesian staple made from Mashed Taro)

- Hawaiian Sweet Bread

DESSERTS :

- Haupia (a traditional coconut milk-based Hawaiian dessert)

- Kulolo (Hawaiian Dessert made with Grated Taro, Coconut Milk, Brown Sugar and Honey)

TROPICAL FRUITS :

- Pineapple, Mango, Payaya, Guava, Rambutan, Star Fruit, Dragon Fruit and Custard Apple,

There will be entertainment - Hawaiian Music and Hula Dance.

After dinner, there will be Ukulele, Guitar and Drums Lessons for folks who are interested in learning how to play these instruments or to learn how to play some Hawaiian songs with these musical instruments.

There will also be Hula Dance Lessons conducted by professional Hula Dancers.


Dear friends, I hope that you have enjoyed this virtual party in Maui.
Please stay as long as you like.

I look forward to seeing you at my next Virtual Party which will be held on 1 April 2021.
One of the birthday boys will be my best friend, John. Both of us will be looking forward to seeing and meeting up with all of you in April. Mahalo :-)

Cheerio,
Jason :-)

This puzzle is posted in 4 sizes - 12, 96, 260 and 600 pieces.
Please enjoy and have fun solving this puzzle.

Puzzle 805


jasonchung2 is my main account.
I also post puzzles at jasonchung (my second account).
jasonchung1 (my third account) is now a sealed account, however, you can still solve puzzles there.
Have you solved today's jigsaw puzzle?

Every day, we present you with a jigsaw puzzle that we curate for you. You will find it on our daily jigsaw puzzle page or follow us on Facebook to get it in your news feed. Solve it and share it with friends and family to give them a daily beautiful and mindful brain workout ♥