Themes "All things Red" - Clarice Cliff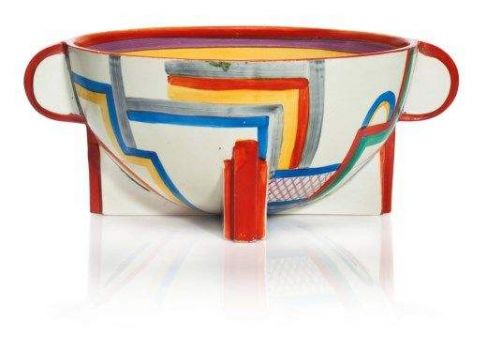 Why are you reporting this puzzle?
The Andre Aerne Collection

Clarice Cliff was an English ceramic artist active from 1922 to 1963.
By the First World War, she was working in one of the many factories that dominated the potteries. By the late 1920s, amid economic recession, Clarice was designing innovative, colour rich pottery and her career was blossoming. Her first productions were called 'Bizarre', and were decorated with crude, bright colours.

Bizarre Ware was an immediate success, as the designs – with their abstract, geometric and figural forms – were in the popular Art Deco style and were inexpensive. She and her team were appropriating the Art Deco aesthetic for the domestic setting, creating striking factory ceramics – plates, jugs, teapots, cups and saucers – that were designed to be used in the home. Her ceramics brought modernity to the kitchen sink. In the 1970s and 1980s their popularity was revived, leading to worldwide collectability, and establishing Cliff as one of the key names of the Art Deco movement.