Memories 2013 California. Two. Larger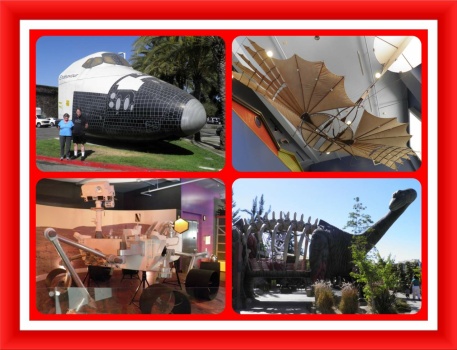 Why are you reporting this puzzle?
While staying with our son we went to the Discovery Cube Orange County one day. This is really an interactive museum for children, but we thoroughly enjoyed it.

Top Left: Outside, Peter and me in front of the nose cone of the Endeavour Space Shuttle. This is confusing as we saw the whole space Shuttle Endeavour last time we went, in a different museum. We wondered was this for training purposes. I tried googling it but all I got was the large version.


Top Right: Inside, a very old glider.

Bottom left: A replica of a Mars Rover.

Bottom Right: A huge replica dinosaur which children could go inside.