White-Throated Sparrows are back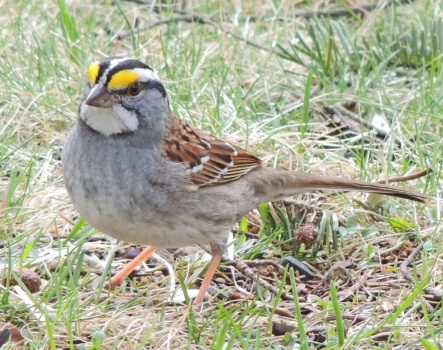 Why are you reporting this puzzle?
I've been spreading some seed on the ground at the new place, since I don't have my feeders up yet. So far that's attracted up to a dozen Juncos and a chipmunk - but this morning they were joined by a White-Throated Sparrow.

I didn't have my camera, so this is a repost of a shot from 2014.