אולת והחברים אחרי הפיקניק \ Olet and friends after the picnic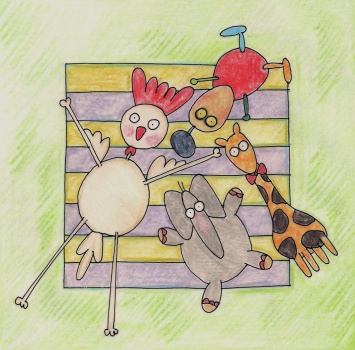 Why are you reporting this puzzle?
אולת, פיצי, קוסמוס ולסטי יצאו לטיול. אחרי חצי שעה הם כל כך התעייפו, אז הם פרסו מחצלת על הדשא, נשכבו על הגב, התבוננו בשמיים ואגרו כוחות להמשך היום.

"איור מתוך הסיפור : "אולת קונצצ'יקן - הרפתקה אלסטית


Olet, Pizzi, Cosmos, and Lasti went for a walk. After half an hour they were so tired, so they spread out a mat on the grass, lay on their backs, looked at the sky, and gathered strength for the rest of the day.

Illustration from the story "Olet Coontzchicken - Elastic Adventure"
Do you know how to save puzzles for later?

If you want to save a puzzle for later, you can bookmark it, and it will stay in your bookmarks – waiting for you ☺