Special Offer.....The Lelabot!!....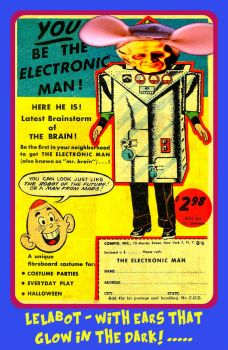 Why are you reporting this puzzle?
IT WALKS! IT TALKS!
Today, it is my pleasure to proudly present to my adoring public, another sensational special offer -
the lavishly luxurious "LELABOT"!.......
Fascinate your friends! Eliminate your enemies! Perplex your pets!.......Yes, with the "LELABOT",
you too can be the talk of the neighbourhood!.....