106_2766_"This means something..." Roast beef and mashed potatoes critter
106_2766_"This means something..." Roast beef and mashed potatoes critter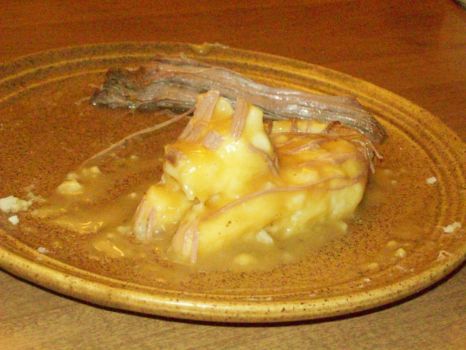 Why are you reporting this puzzle?
From the movie, "Close Encounters of the Third Kind," in which Roy is inspired to make displays of 'Devil's Tower,' and the movie, UHF takes it a step further....George Newman makes designs in his mashed potatoes, saying, "This means something!"
Our daughter went past both to make this roast beef and mashed potatoes dog.