So how much difference in daylight is there between summer and winter?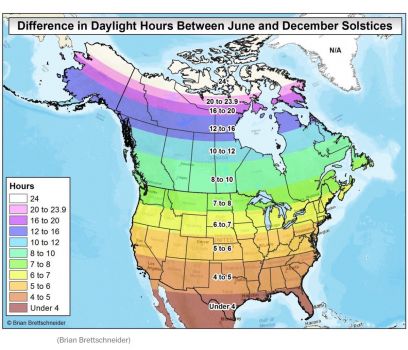 Why are you reporting this puzzle?
We get such lovely long days here - great for growing lush plants fast! but they need to be fast because as the fall equinox approaches and passes, we lose daylight fast, and the sun moves further south and lower in the sky so rapidly that you can see the difference from one day to the next.

I have friends who live in those pink bands up north - I've been to Inuvik by the Arctic Ocean where the sun shines 24 hrs a day. I can't imagine how they cope with the months of darkness and the weeks without sun.