Exotic Fruit (#3)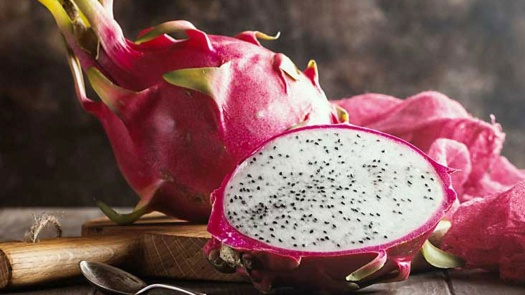 Why are you reporting this puzzle?
Dragon Fruit:

Pitaya fruit, pitahaya fruit, commonly known as the dragon fruit, is a fruit from Central America, South America, and Asia. It has a light sweet taste, an intense shape and colour, and has a texture of between that of a kiwi and an apple. In addition to being tasty and refreshing, it contains a lot of water and other important minerals with varied nutritional ingredients.

It is also known as "pitaya" if it comes from the very closely related Stenographers genus. The actual dragon fruit is the fruit of the cactus genus Hylocereus. It has its origins in Mexico, South America, and Central America. New World settlers probably brought it to Southeast Asian nations like Cambodia, Thailand, Taiwan, Vietnam, and the Philippines, where it is still an important part of the diet.