Overhanging Sweet Gum tree branch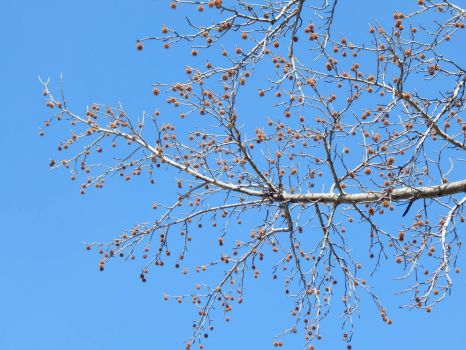 Why are you reporting this puzzle?
The Sweet Gum tree's spiky seed balls can be a nuisance; but the goldfinches and chickadees love to feed on the seeds inside. Take a look up during fall and winter months and see if you can spot the birds hanging from a seed ball and having a feast.