What not to do with your food!!!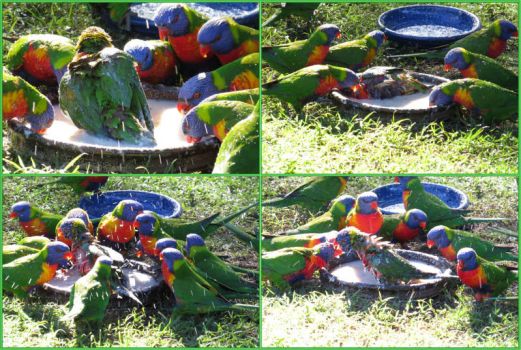 Why are you reporting this puzzle?
Yesterday afternoon a young Rainbow Lorikeet decided to have a bath in the food dish - and what a mess it ended up! It shook itself all over the other birds - and had trouble getting air-born. It wasn't content with just one roll in the bread/water/honey mix - but went back in for two more! Chris and I just couldn't stop laughing - and wondering how long it took to clean itself up!

Brisbane, Australia.