You aren't gonna make me wear this on our walk, are you?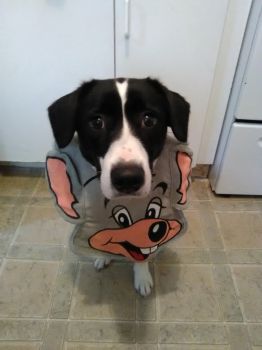 Why are you reporting this puzzle?
Lulu is afraid the stalker/kitty might attack thinking she's a mouse. Now that they poked noses a few nights ago, Lulu wants to stay friends. I did get a picture that showed the cat on the phone, but when I downloaded it, you could barely see the cat in the picture. We'll have to try again. ("