Muskrat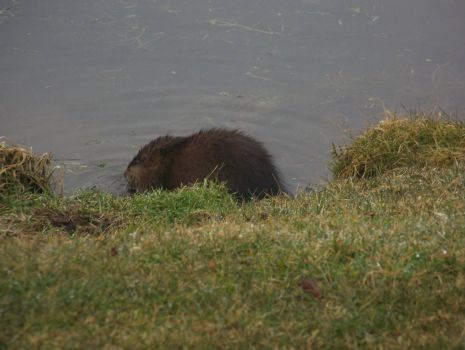 Why are you reporting this puzzle?
I'm a little muskrat swimnin' in the lake and if that bothers you then go hug a snake.
I'm a little muskrat diggin' in the grass and if you don't like it you may kiss an asp.

Actually there were two little muskrats here this morning.
Maybe there will be muskrat kits or pups or whatever in the Spring.