Stairways to New Adventures
Stairways to New Adventures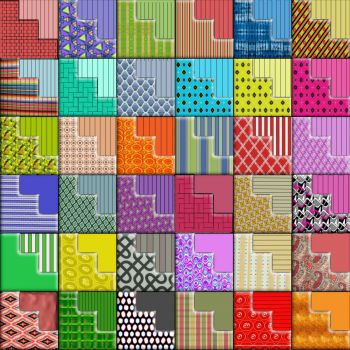 Why are you reporting this puzzle?
Enter into the land of hopes and dreams, where your only limitation is your imagination. Where would you like to go? What would you like to accomplish? Put your foot on the first step and enjoy the possibilities,knowing you have 35 more adventures awaiting. Here in Puzzleland, there is no failure. Just enjoy and let your dreams come alive. Enjoy the puzzle, and thanks so much for choosing one of my creations. I may be unable to answer your comments for awhile, but please know that I appreciate every solve. I will be praying for you, and I send lots of hugs and smiles your way. Now go have fun.

NOTE: I just finished this in a large size and found it challenging, more so than I anticipated. So sorry!