Spring is Here In My Garden. Larger.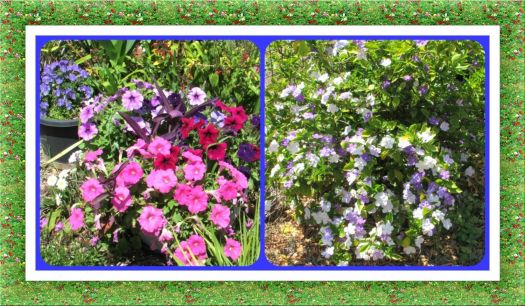 Why are you reporting this puzzle?
My garden is doing well now that it's spring.
Left: My Petunias that I cut right back, have all flowered again with some fertilizer and water. Little purple Violas behind them. Both lots in pots.
Right: My "Yesterday, today and tomorrow" bush, Brunfelsia bonodora, so called because the flowers come out deep purple, then fade to light purple and then white, over three days. There is a line of shrubs in the ground. The perfume is fantastic.