View of Palau from Capo d'Orso, Sardinia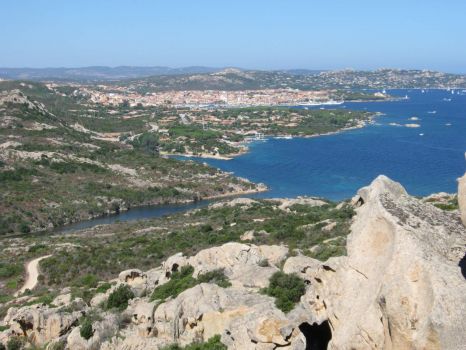 Why are you reporting this puzzle?
The town of Palau is located on Punta Sardegna, and was founded in 1875 by local shepherds. Its population is about 4100.


More info: https://www.summerinitaly.com/guide/palau =>

One of northern Sardegna's picturesque places is Palau, sitting on the northeast coast facing the Maddalena islands. The area bears distinctive nature-sculpted formations that are unique natural works of art. Incredible stone beauty set against the shockingly blue sea is what you'll find in Palau.

While the vast variety of pristine beaches is undeniably the town's biggest draw, there are other attractions, as well, for example the Fortezza of Monte Altura, built in the mid-1800s of local granite, with its walls and ramparts high on the hilltop. The are offers panoramic views over the Maddalena islands and even to Corsica.

The Ethnology Museum in Palau offers four rooms jam-packed with items and artifacts related to local rural life, lending an interesting glimpse of the past. The nuraghi testify to ancient history, as does the Tomb of the Giants Li Mazzini.

Besides boating and water sports, you can enjoy kayaking, hiking, and mountain biking. La Maddalena archipelago is more than a collection of isles, it's also a national park, and the area's biggest attraction. If you're a strong swimmer, head out to the rocky Isolotto dell'Oro (golden isle) just off the beach.