Blue Lotus by Sun Lijuan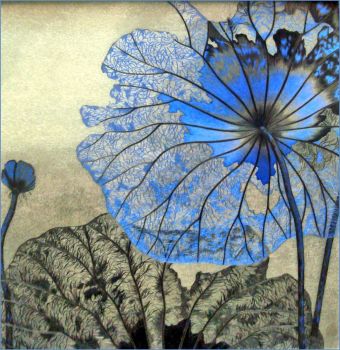 Why are you reporting this puzzle?
This delicate and colorful hand embroidery silk art interpretation of a symbolic Chinese lotus design is eye-catching and thought provoking. Its sheer beauty firmly holds the attention as the eye takes in the painstakingly embroidered silk thread details. Altogether, a truly magnificent tribute to this celebrated flower.
This looks pretty difficult to me, but is too beautiful not to share with those who like a good challenge!
How do you follow a puzzle?

When you follow a puzzle, it means you receive notifications about new comments on the puzzle.