The Three Musketeers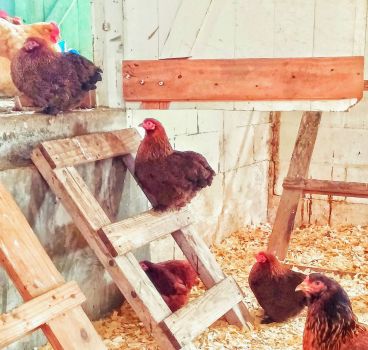 Why are you reporting this puzzle?
Pictured are: Daisy, Cindy Lou Who, Cocoa, Dizzy, Jane Foster, and Willow.
The Three Musketeers are Cindy, Cocoa, and Dizzy. They are about 6 months old and they are Bantam Partridge Cochin Pullets. Dizzy has the severest form of scissor beak out of the three followed by Cindy, who just has a crooked beak, and last but not least, Cocoa who has no deformity to her beak. The love to get into trouble and two of the three will always be together.

-The three musketeers and red went to a home where they could hatch out baby peacocks! My mom wasn't a fan of them going broody, so now they get to do what they love.
Do you know enough about copyright?

When you share material online, it's necessary to know what copyright law says about sharing online material. We have created a copyright video guide for you that will give you a basic understanding, along with 4 tips on how to share material within the boundaries of copyright law.