Cormorant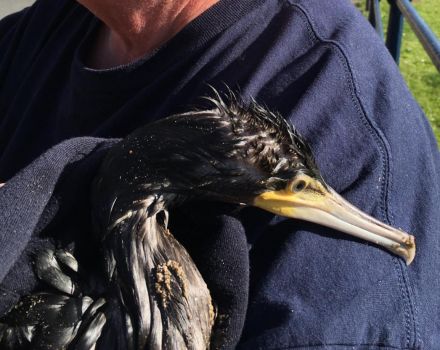 Why are you reporting this puzzle?
Back in the summer, when the weather was lovely, my sister and I were walking on the beach near the water's edge and this poor cormorant was obviously in distress. A young lad was trying to help it but he didn't know what to do, as the bird was on its back.
We helped turn it over but to no avail. It didn't appear injured, just exhausted. It wasn't very old. We carried up onto the drier sand but it wasn't going anywhere. So we took it to the vets, just but the road from the beach.
They checked it over and there were injuries so they kept it and later that day when we called they said they had taken it to the Wild Life Rescue Centre in Whitby, 25 miles north of here and they would keep it until it was recovered enough to be released - bringing it all the way back top Filey .