Desserts Around The World - Finland - Runebergintorttu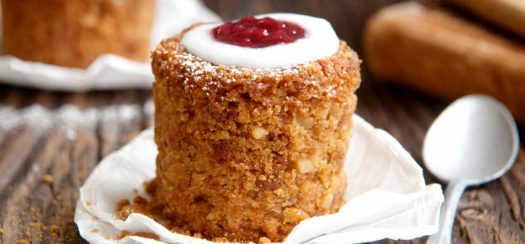 Why are you reporting this puzzle?
A dense, cylindrical cake made from wheat and almond flour, spiced with ginger and cadamon and soaked in rum/cognac sugar syrup. There is raspberry jam encircled by a ring of white or pink icing on top and the cake usually weights close to 100 grams.

The name refers to famous Finnish poet Johan Ludvig Runeberg (1804 - 1877). His wife created the cake, which became his favorite. The origin story states that Runeberg asked his wife to make a cake but she had very limited ingredients, which led to this small but flavor-packed creation.