Pileated Woodpecker: male in junk pile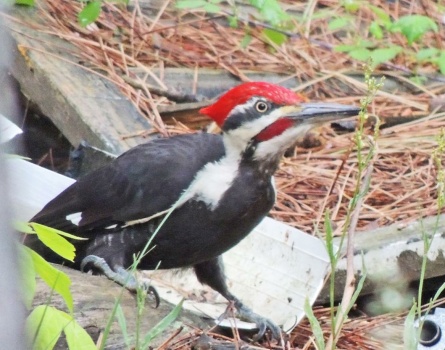 Why are you reporting this puzzle?
From the pine, he flew a few feet across to the junk pile I inherited and haven't taken the time to sort and dispose of. While he investigated some things there on the ground, I was able to move and get additional, less encumbered pictures.