FROG LESSONS
FROG LESSONS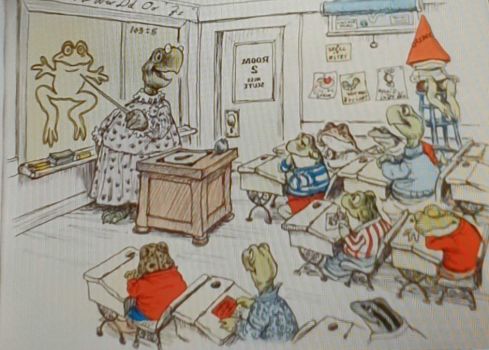 Why are you reporting this puzzle?
What a wonderful bird the frog are
When he sit he stand almost
When he hops he fly almost
He ain't got no sense hardly
He ain't got no tail hardly either
When he sit, he sit on what he ain't got, almost.
From; A Great Big Ugly Man Came Up and Tied His Horse To Me.