Taj Mahal, Agra, India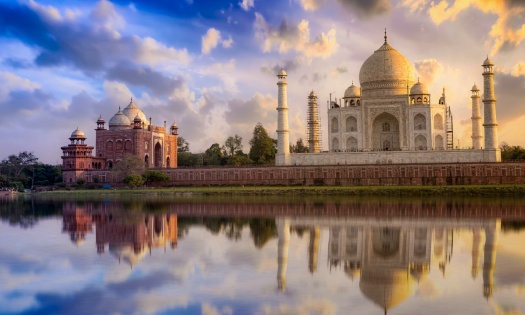 Why are you reporting this puzzle?
Today we visit
The Taj Mahal
, a UNESCO World Heritage Site.
Taj Mahal is a marble mausoleum residing on the bank of the river Yamuna in Agra, India.
The utterly magnificent construction stood complete in 1653. It was commissioned by the Mughal emperor Shah Jahan to house the tomb of his favorite wife, who died giving birth to their 14th child. The Shah is also buried at the Taj Mahal.
The complex includes the marble tomb, which is in focus, a mosque, a guest house, surrounding gardens, and a crenelated wall.
Beyond the economic means (it is said to have cost the equivalent of 1 billion US dollars), many souls made this unique construction happen – it is believed that over 1,000 elephants were used to transport the necessary materials, and 22,000 laborers, painters, embroidery artists, and stone cutters.
Let's
go visit The Taj Mahal
right now ♥