Ikat Designs
Ikat Designs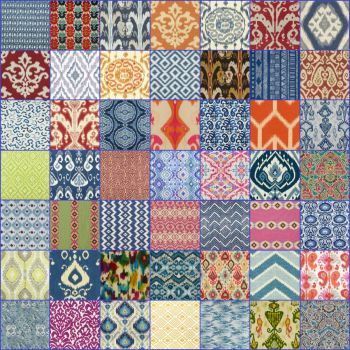 Why are you reporting this puzzle?
Ikat
From Wikipedia, the free encyclopedia

Ikat is a resist dyeing technique common to many world cultures. It is probably one of the oldest forms of textile decoration. However, it is most prevalent in Indonesia, India and Japan. In South America, Central and North America, ikat is still common in Argentina, Bolivia, Ecuador, Guatemala and Mexico, respectively.

In the 19th century, the Silk Road desert oases of Bukhara, Samarkand, Hotan and Kashgar (in what is now Uzbekistan and Xinjiang in Central Asia) were famous for their fine silk Uzbek/Uyghur ikat.

When I learn something, you may learn something.