Freya and Ash wish you all a Merry Christmas and hope for some sunbeams this year!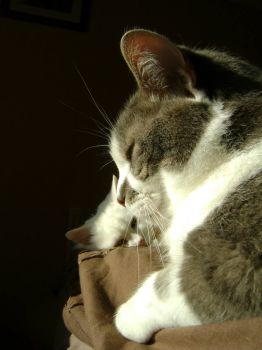 Why are you reporting this puzzle?
Sorry I've not been around much. I'm not very well. I have a lot of pain in my legs with limited mobility and am on strong painkillers that leave me very drowsy all day. It isn't life threatening just very limiting. I'm thinking about you all, though, and spending most of my awake time running after kitties, of course!

I hope to be back some time in the new year. Hope you all have a very merry Christmas!!