Official Business – 1942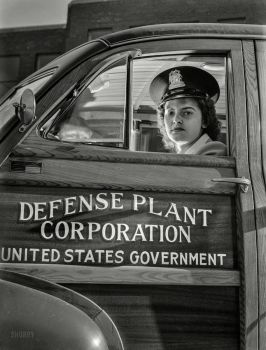 Why are you reporting this puzzle?
October 1942. Milwaukee, Wis. "Women in war. Supercharger plant workers. To replace men who have been called to armed service, many young girls like 19-year-old Jewel Halliday are taking jobs never before held by women. Her job is shuttling workers between two Midwest war plants for Allis-Chalmers Manufacturing Co." Photo by Ann Rosener for the Office of War Information.