Maple Leaves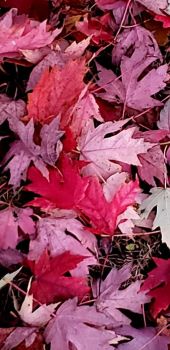 Why are you reporting this puzzle?
These beautiful red maple leaves were in a neighbor's yard. Actually, friends used to live in this house years ago, and I bought this maple tree as a memorial to my friend's sweet mom, who had passed away. I know the tree belongs to someone else now, but it will always be my tree, in my heart!
What are the symbols on the jigsaw puzzles?

When you browse jigsaw puzzles on Jigidi, you may notice different symbols on the puzzles. One symbol lets you bookmark the puzzle for later, and other symbols tell you about any previous activity you may have on the puzzle.