The dormant volcano, Mount Taranaki (Mount Egmont), New Zealand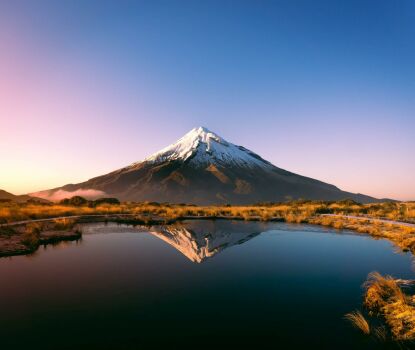 Why are you reporting this puzzle?
"The Mountain
The mountain sat upon the plain
In his eternal chair,
His observation omnifold,
His inquest everywhere.
The seasons prayed around his knees,
Like children round a sire:
Grandfather of the days is he,
Of dawn the ancestor."
"The Mountain", by
Emily Dickinson
(1830 – 1886), from "The Complete Poems of Emily Dickinson" (1929).