River Spirit - RIP 2012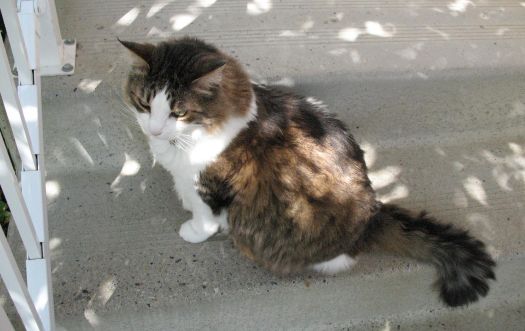 Why are you reporting this puzzle?
Gone to the Rainbow Bridge in 2012 at the age of 18.

Bandi lived in the apartment above mine, along with way too many cats, kittens, and small dogs. Every morning in warm weather she would jump off her balcony and go spend the day along the nearby river. In the afternoon she came home and waited for her owner to return.

Her owner moved away and took all her animals with her. Bandi returned, and her owner never looked for her. A neighbour and I fed and groomed her. After a few weeks we decided she should move in with me and my cats. I renamed her River Spirit and adopted her through a local shelter to make it legal. I took her to the vet for a checkup and spaying. Sadly, she was pregnant, so she had an abortion too, and I always wondered if it was doubly traumatic for her to lose her kittens.

Although River had always gotten along well with my cats outside, and had even protected them from other cats, when she moved in we had fireworks. My cats absolutely didn't want her in their home. After a few weeks everything settled down and everybody bonded. A couple of years later, when we all moved in with my partner, she was the first to adjust to her new home. We had many good years together.
More jigsaw puzzles in the Cats category
0:40
evina56
7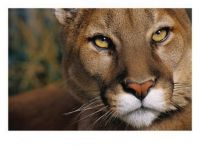 0:11
Dilubreuer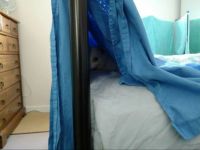 5:17
PaxLab
9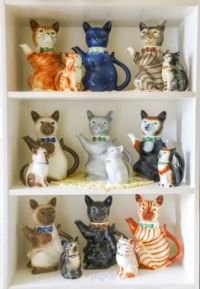 7 June 2018 - 10 March 2017