Green ant's nest in Port Douglas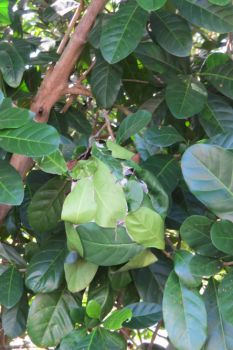 Why are you reporting this puzzle?
The Green Ants build a nest by 'gluing' leaves together with a silk-like sticky thread - the nest was about the size of a soccer ball. They are also called Weaver Ants.
If you accidentally bump the nest the ants go into attack-mode - and they have a real nasty bite! The ants are actually green coloured and about 1/2" long. The Aboriginal people pick them up & bite off the abdomen which is filled with a tangy lime fluid that is high in Vitamin C!!