Adonisette Goes Tadpoling........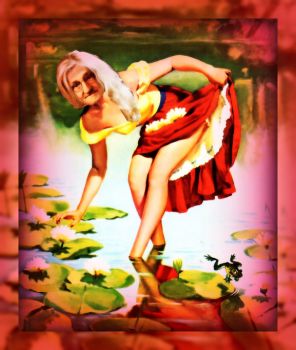 Why are you reporting this puzzle?
Here we see the coquettish Adonisette showing a bit of leg, as she lends a hand at the Bugosi
Underwater Tadpole Treatment Sanctuary (B.U.T.T.S.).........Her honeymoon obviously helped to bring a little colour to her 'cheeks'!...........
Meanwhile, Norbert has returned to his exciting job at the Bugosi broom-handle factory in Bonga-Bonga ...........as he says: "A broom without a handle is like a fine wine without a tadpole"........Wise words indeed........
How do you follow a puzzle creator?

Do you have one or more jigsaw puzzle creators on Jigidi whose puzzles you are always looking for? Then you might consider "following" them, which means you'll receive a notification upon their newest postings.