cat quilts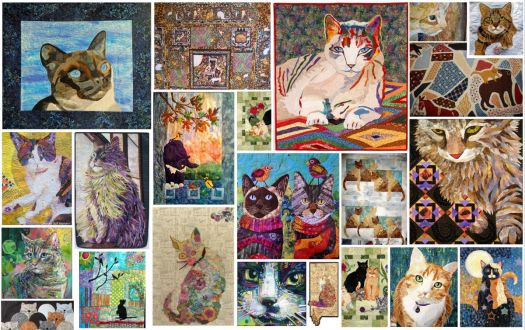 Why are you reporting this puzzle?
Knowing how many of you are cat and kitty lovers as well as quilting I have combined the two in this puzzle. Siamese, Burmese, Tabby, Persian, Marmalade and make believe are to be found here. Have fun with it as it was fun to make and so is the poem below:

The Inscrutable Cat

(Georgie Starbuck Gailbraith)

She crouches, a silent golden sphinx,
And thinks and drowses and yawns and thinks . . .
Of cosmic riddles old as Osiris?
Behold her there like a fur-swatched heiress,
A jewel-eyed hedonist whose mind
Is filled with the thoughts of her occult kind:
Herself and her own desires. In short,
Will I let her stay on the davenport
Or put her out? And dare she try
To capture a goldfish by-and-by?
Veiled and inscrutable, she hunches
And ponders profoundly how soon lunch is.