Australian Lighthouses....Hamilton Island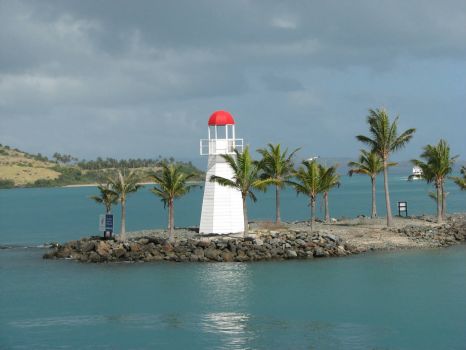 Why are you reporting this puzzle?
The recently completed plan sets out how the historical Dent Island Lightstation in the Whitsundays will be protected into the future.
The lightstation has provided safe passage to vessels through the Great Barrier Reef since 1879, and continues to retain characteristics and equipment that were innovative for its time.
The 135-year-old Dent Island lighthouse is one of 12 lighthouses that used a rare building method found only in Queensland which involved constructing a timber-framed tower clad with riveted iron to meet the particular needs of the colony at the time.
Perched above the island's towering cliffs, the lightstation crane (a derrick crane) is being restored as a rare example of the equipment necessary for lightkeepers and their families to lift goods from vessels on to the island.
It's one of a kind in Queensland, and is a testament to the island's management that it still survives.