Cherry seed challenge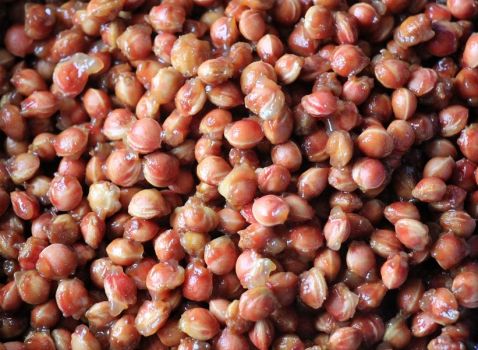 Why are you reporting this puzzle?
I wanted to try making jam from the small cherries of our own cherry tree. The first challenge was to find a way to easily remove the seeds. Well, in fact the challenge before that was to get them from the higher branches of the tree. I found a handy way in the internet to remove the seeds : using a paper clip. Please, share your favorite method in comments.
Now, it's time for the cherry seed puzzle.
What are the symbols on the jigsaw puzzles?

When you browse jigsaw puzzles on Jigidi, you may notice different symbols on the puzzles. One symbol lets you bookmark the puzzle for later, and other symbols tell you about any previous activity you may have on the puzzle.