Theodore Robinson, A Bird's-Eye View (1889)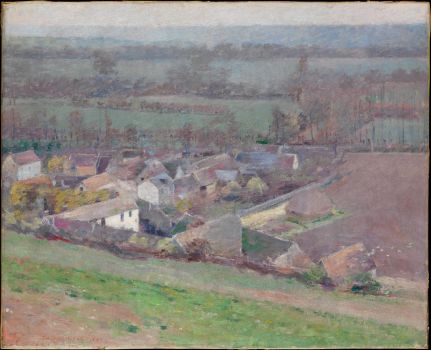 Why are you reporting this puzzle?
Oil on canvas
25 3/4 x 32 in (65.4 x 81.3 cm)

From the website of The Met:

Theodore Robinson, although academically trained at France's École des Beaux-Arts, became the leading American disciple of the progressive impressionist Claude Monet. Living as a close friend and neighbor of the famous painter in the artists' colony of Giverny between 1887 and 1892, Robinson experimented with plein-air (outdoor) painting in numerous depictions of that bucolic village, such as this work.

* * * * * * * * * * *

I love this because it is so much like the views overlooking the Shenandoah Valley from the Blue Ridge Parkway in Virginia.