My other free-loader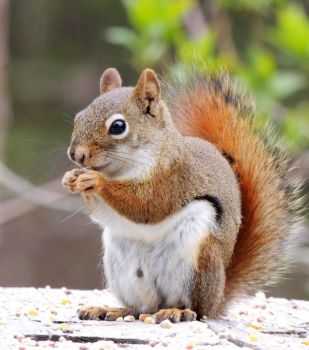 Why are you reporting this puzzle?
Besides the two chipmunks which contend for access to the seeds on my patio, this red squirrel is an immediate visitor when I'm out there, checking for more food. He routinely commutes between his nest over the (previous) chicken coop and his food stash under the Black Walnut at the end of the stone wall in the barnyard. Here he gnaws away at a chunk of cracked corn atop the old wire drum.

BTW, a red squirrel is much smaller than the more common gray squirrel, being about twice the size of a chipmunk.