Klipspringers at the San Diego Zoo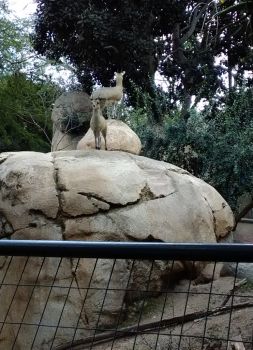 Why are you reporting this puzzle?
A standard pose for a pair of klipspringers. We got to watch them walk out and spring onto their rock. Agile little things!
What are the symbols on the jigsaw puzzles?

When you browse jigsaw puzzles on Jigidi, you may notice different symbols on the puzzles. One symbol lets you bookmark the puzzle for later, and other symbols tell you about any previous activity you may have on the puzzle.