Sweetlittleoldgranny Visits The Druids......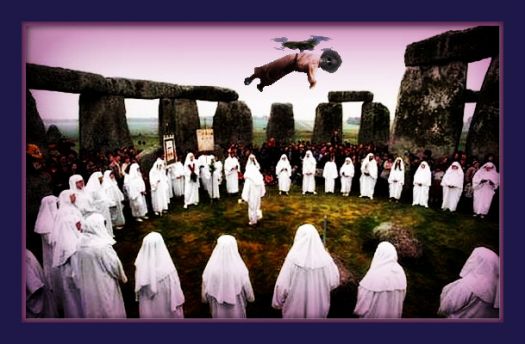 Why are you reporting this puzzle?
Yesterday, to celebrate the solstice, sweetlittleoldgranny took one of her 'trips'......this time she went to Stonehenge, where she helped the Druids welcome the arrival of summer.......
Granny staged a quick fly-by, to the astonishment of the assembled crowd.......before she was arrested and charged with 'breaching the peace'.......when tested for alcohol consumption, she was found to be over the limit, and was therefore also charged with drunken driving.......
There were also a couple more little problems.......as she had not passed through customs, she was charged with entering the country illegally........plus the charge of assaulting the photographer from the National Geographic - he had sworn at her for spoiling his shot of the rising sun, and granny reacted by throwing a punch at him......which resulted in a broken nose (his)........
In a statement to the press, granny said that she would definitely be returning next year............
Are you a competitive or more a meditative solver?

You can adjust whether to have the timer show or not when you solve your puzzles. You'll find how to in our puzzle player guide.