My Albino Amel Cornsnake, Lily the Pink - Growing like crazy!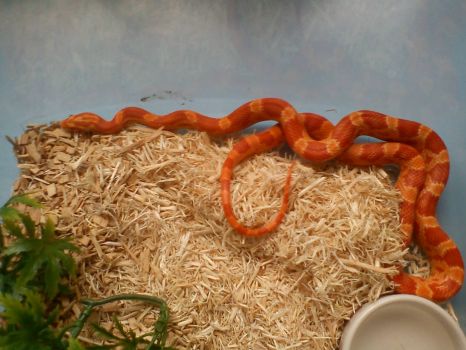 Why are you reporting this puzzle?
Taken just before I cleaned her tank. Should've called her the Lampton Wyrm, she's growing so much! Due to go from fuzzies to baby mice. Need also to move her into a bigger tank, got an old glass cabinet, I'm hoping to convert into a vivarium.